It's Friday morning and it's cold and there is snow bellowing just ever so slightly outside. What better than grabbing your favorite brew method, like an aeropress, and while sipping your coffee you can have your mind blown by one of my newest favorite movies ever, F is for Fake. Come and venture into an amazing adventure worthy of a lazy morning like today. 
I like Maximum Fun! No, not just having the largest amount of fun that I could possibly imagine, but the comedy website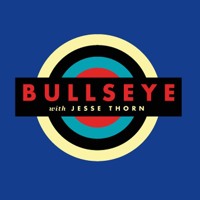 MaximumFun.org. Maximum Fun is a hosting site for a multitude of comedy and pop culture podcasts. Those include Jordan Jesse Go, The Honorable Judge John Hodgman (If you don't know Mr. Hodgman than you really can't call yourself a pop-culture of the 21st century aficionado.) and of course Bullseye! with Jesse Thorn. Jesse Thorn is of course the internet guru, entrepreneur and dapper gentleman that helped encourage me to upgrade my sartorial look and pursue social media as a career opportunity. I really like Jesse's podcast because he is what Bob Boilen is to All Songs Considered. He is a true authority on Pop-Culture and Comedy.
I have been listening to Bullseye! with Jesse Thorn for a few years now. In fact, the first episode that I stumbled upon was his interview with lead singer Matt Berninger of the National. I was on a National binge at one point and was gobbling up anything that I could find about them. Fortunately it led me to Bullseye. On the show, Jesse Thorn looks at all things Pop-Culture from the newest rap music,  to the creator of adventure time, and some of his favorite comedians and big radio wigs like Ira Glass. I love the show because of it's irreverant nature but sheer sincerity and appreciation of people's craft. Similar in the vain to Dirty Jobs, Jesse Thorn wants to look at this outliers of conventional society and really show his reverance towards these people but also highlight that they are happy doing what they love.
At the end of every episode however, Jesse ends his show with what is called the "Outshot." It is his personal commentary on things that he likes or appreciates. One of my favorite Outshot was when he talks about why Curtis Mayfield's poster hangs in his sons room and watches over him. Tear jerker! On his latest Outshot though, Jesse Thorn talks about Orson Welles final movie F is for Fake. A criterion collection movie, the complex and multilayered mind fuck is part documentary, part essay, part docudrama. It is about an art forger and the man who wrote his biography, also an alleged forger but goes way farther than just that simple premise which I won't ruin here. Well needless to say the story really is complex and I have watched it three times now trying to figure out what is going on. From what I can gather, Orson Welles, the king of screwing with your for his personal pleasure, is trying to show the absurdity of something. Art, Movies, Drama, Fact vs fiction, blurring the lines of reality, something less profound, I have no idea. But his mastery of the screen and his ability to make you drop your jaw has made me come to appreciate him as a filmmaker ten fold. I highly reccomend seeing the movie because it is a great postmodern jaunt that I wish I knew about years before so I could have used it in my Liberal Arts Post-Modernism Capstone Thesis.
Listen to Jesse Thorn's Bullseye! outshot review of the movie here:
https://soundcloud.com/bullseye-with-jesse-thorn/outshot-130108
Good news! The movie is on Vimeo and you can watch the whole flick here.